Gareth Nicolle - lockdown initiative team
Tue 20 Oct 2020
During the early stages of the Guernsey lock-down, Gareth Nicolle was part of a small team of accountancy professionals who came together in the spirit of collaboration to ensure that small businesses and the self employed were adequately informed and supported during a period of unprecedented change and at times, confusion. Gareth is one of our Directors with responsibility for the firm's audit and assurance services.
This article was first presented in Contact Magazine published by the Guernsey Chamber of Commerce.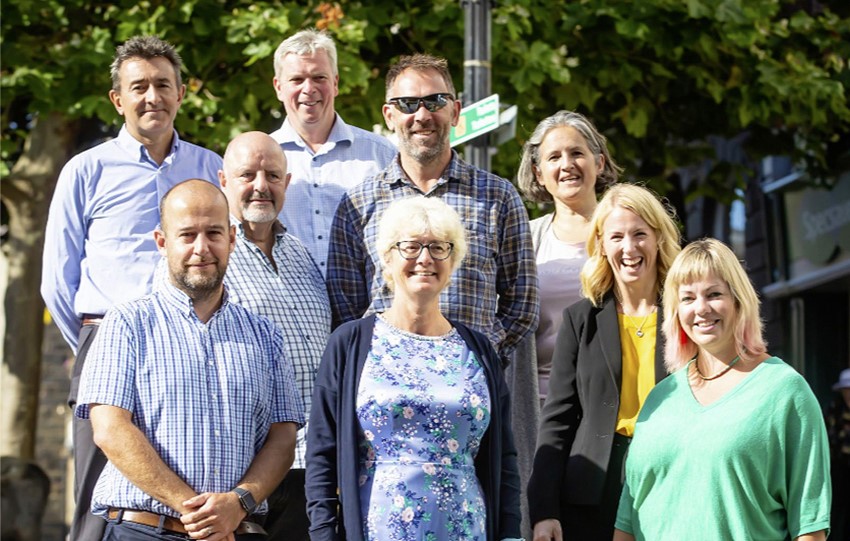 The early weeks of lockdown in March were a confusing and anxious time for Guernsey business owners. Changing information and advice from the States of Guernsey meant interpreting a whole new set of documentation and benefits leaving many feeling bewildered. An unlikely bunch of heroes emerged in the guise of a group of small business accountants, who took it upon themselves to help lead their clients, and each other, through the confusion.

Gareth Nicolle
"We are a relatively small knit community here in Guernsey and among the accountants, we all know each other and see each other regularly.Once the group was set up, it all came together fairly quickly and became an invaluable tool for many of us, especially the smaller accountants and sole practitioners.  In a larger business like Collenette Jones, you generally always have someone to bounce things off when you need to. There was a lot of new information coming out daily and the situation was constantly changing to the group was a great resource."


"WE WERE ALL DOING THIS WORK PRO BONO, WHICH WAS VERY MUCH IN THE SPIRIT OF #GUERNSEY TOGETHER."

"People were confused and anxious about their businesses, their livelihoods, because they wanted 100% clarity, which was hard to provide, as like everybody else, we were all in at the deep end and trying to work out the rules that were being set and what it all meant."
"We were able to look at things a bit more objectively. 'One of the key issues that arose was how things would work for the self- employed. There was an awful lot of work around the Easter weekend of lobbying and deputies, and so on to let them know that the rules were completely inequitable for the self employed." 
Read the full article online here: https://bit.ly/3lRMYTG
Or download a PDF
About Gareth - profile

***


Collenette Jones
We are a Guernsey based firm of Chartered and Certified Accountants providing a high level of service to Bailiwick of Guernsey clients. We provide a total suite of accounting, assurance, tax, company formation and administration, payroll, pension and trust services under one roof.
Please contact us for a no obligation discussion of your accounting needs. Discover more about our accounting services and talented local staff team. If you are just getting started, try this overview of Accountancy on Guernsey.


Links
Key Calendar Dates - for accountancy on Guernsey
Accountancy - Frequently Asked Questions
Contact - Collenette Jones